Conventional wisdom says that fall or winter is not the best time to sell your home, but I think conventional wisdom is wrong in this instance. It turns out that in Northwest Arkansas, any time can be a good time to sell your home.
Here are a few tips that are useful for selling your home in fall or winter whether you live in Bentonville, Fayetteville, Springdale, Rogers, or any of the smaller communities in between!
Hire a home staging expert
Home staging is essential to a successful home sale. "Staging" is the art and science of altering a home to make it more welcoming and appealing to a potential buyer. Staging can include anything from artwork, furniture, and more permanent aesthetic changes such as wall painting.
Did you know that Northwest Arkansas' housing market has more occupied homes on the market than unoccupied? During a home staging consultation, Artful Home Staging meets with the sellers to advise them on what changes are necessary to "Depersonalize, De-clutter and Divorce" themselves from the house as their home and begin thinking of it as an investment. It is about neutralizing the property so that potential buyers can view themselves in the home.
One neutralizing method during the fall and winter includes seasonal decorations as opposed to holiday decorations such as Halloween or Christmas, both which a potential buyer might not celebrate.
Pay attention to curb appeal
Many people searching to buy a home will drive by and decide if they want to see the inside simply based on what they see on the outside.  In Northwest Arkansas, our autumns usually provide a glorious array of color. That also means that leaves are falling, which could look messy unless they are raked.
Other questions to consider: Are your shrubs well-trimmed? Does your yard have toys and other clutter? Are your decorations simple but festive? Do you have loose shutters or flaking paint? All these questions need consideration when it comes to curb appeal.
Keep in mind that in winter, you will want to draw positive attention to your home and not the naked trees and potentially browning grass that are natural for that time of year. Highlight the beauty and appeal of your home for the fall and winter seasons!
Remember that tip about holiday decorations? It's also true for the outside. Consider celebrating fall and winter and leaving the spider webs and Santas out of your decorating plans while your home is on the market.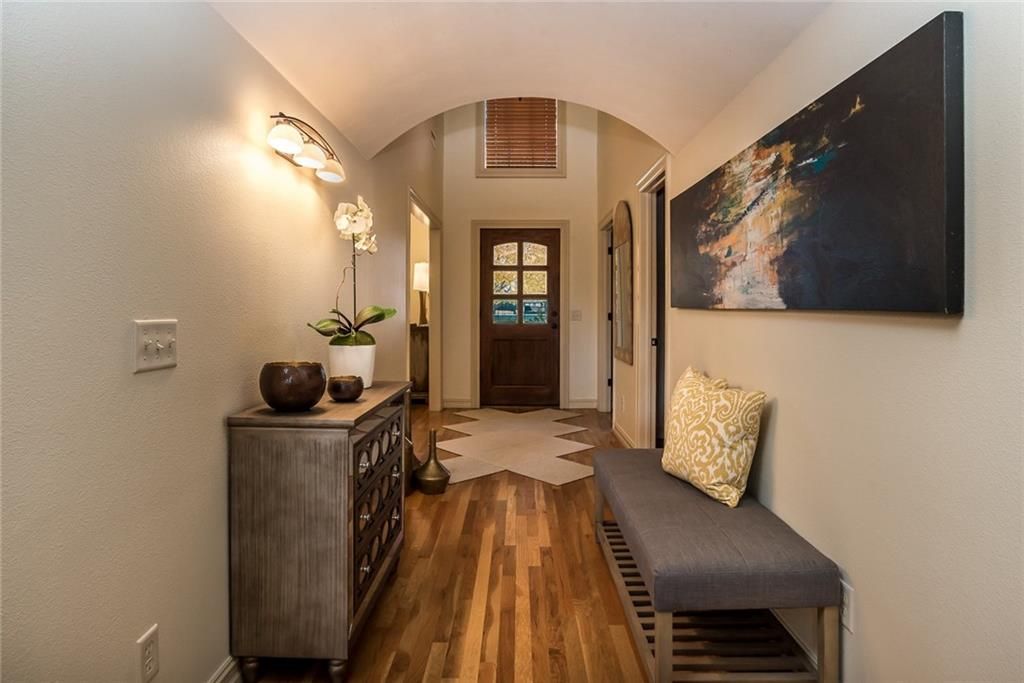 Market to the seasonal audience
Did you know that on average, up to 24 people move to the Northwest Arkansas region daily? That just includes those who are moving to the region, not those moving within the region. Traditionally, people look for a new home in the spring have children and they want to find a home and move before the new school year starts.
Empty-nesters won't have that constraint and will potentially have more time to look in the fall and winter months. Also, consider the Walmart and supplier community, which tends to be a highly mobile population that will move based on their time of employment, which could be anytime throughout the year.
A major positive about people fall and winter buyers is that they tend to be more serious about the purchase and aren't "Looky Lou's" looking at homes for summer entertainment.
Make sure your home is ready for the seasons
Do you have windows or other parts of your home that tend to be a bit drafty? Or perhaps you've put off adding insulation to your home to increase efficiency? Now is the time to get that fixed. Potential buyers visiting your home won't want to feel a draft or see that the HVAC system has not been maintained.
The housing market continues to improve in Northwest Arkansas, including better prices—let us help you be a part of that success in the coming months! Our home staging expertise will get your home ready to sell during the fall and winter months in Northwest Arkansas. Contact us today for a free consultation.